India will sideswipe you with its size, clamour and diversity - but if you enjoy delving into convoluted cosmologies and thrive on sensual overload, then it is one of the most intricate and rewarding dramas unfolding on earth, and you'll quickly develop an abiding passion for it.
Nothing in the country is ever quite predictable; the only thing to expect is the unexpected, which comes in many forms and will always want to sit next to you. India is a litmus test for many travellers - some are only too happy to leave, while others stay for a lifetime.
The country's glorious diversity means there's an astonishing array of sacred sites, from immaculately kept Jain temples to weathered Buddhist stupas; there's history around every corner, with countless monuments, battle-scarred forts, abandoned cities and ancient ruins all having tales to tell; and there are beaches to satiate the most avid sun worshipper. On a personal level, however, India is going to be exactly what you make of it.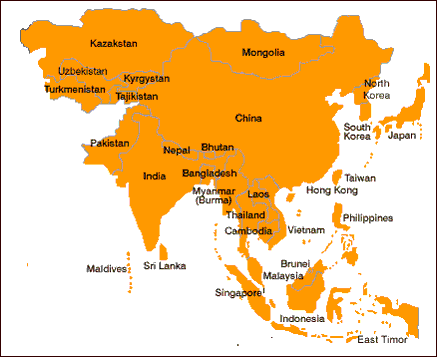 Warning
In Lucknow, American, British and Israeli travellers are banned from entering historical sites under the care of Shia cleric Maulana Kalbe Jawaad's trust. Authorities are aware of the situation and travel advisories recommend exercising extreme caution or postponing visits to these sites until the situation is better understood.
Several Indian regions are prone to flashes of conflict. Spats over Jammu and Kashmir in particular periodically push India and Pakistan to the brink of war. Travel to these two troubled regions should not be undertaken without consular advice, if at all.
Similarly, consular advice should be sought before travel to any area bordering Pakistan in Rajasthan, Punjab and Gujarat. Although such advice helps in keeping abreast of the latest developments, bear in mind that terrorist attacks can occur without warning.
Social tension also affects the Kulla region of Himachal Pradesh, Karnataka and several states in north-east India: Assam, Nagaland, Tripura and Manipur.
Full country name: Republic of India
Area: 3.28 million sq km
Population: 1 billion
Capital City: New Delhi
People: 72% Indo-Aryan, 25% Dravidian, 3% other
Language: Hindi, Gujarati, Urdu, Telugu, Marathi, Malayalam, Kashmiri, Bengali, Tamil, English
Religion: 80% Hindu, 14% Muslim, 2.4% Christian, 2% Sikh, 0.7% Buddhist, 0.5% Jains, 0.4% other
Government: federal republic
Head of State: President A.P.J. Abdul Kalam
Head of Government: Prime Minister Dr. Manmohan Singh
GDP: US$2.2 trillion
GDP per capita: US$2,200
Annual Growth: 5.4%
Inflation: 5.4%
Major Industries: Textiles, chemicals, food processing, steel, transportation equipment, cement, mining, petroleum, machinery, rice, wheat, oilseed, cotton, jute, tea, sugarcane, potatoes, cattle, water buffalo, sheep, goats, poultry, fish
Major Trading Partners: US, Hong Kong, UK, Japan, Germany, Belgium, Saudi Arabia
Member of EU: No
Copyright 2003 Lonely Planet Publications , all rights reserved, used with permission