Laos' isolation from foreign influence offers travellers an unparalleled glimpse of traditional southeast Asian life. From the fertile lowlands of the Mekong River valley to the rugged Annamite highlands, Laos is the highlight of southeast Asia.
This is the least developed and most enigmatic of the three former French Indochinese states. A ruinous sequence of colonial domination, internecine conflict and dogmatic socialism finally brought the country to its knees in the 1970s, and almost 10% of the population left the country.
Now, after two decades of isolation from the outside world, this landlocked, sparsely populated country is enjoying peace, stabilising its political and economic structures, and admitting foreign visitors - albeit in limited numbers, owing to a general lack of infrastructure.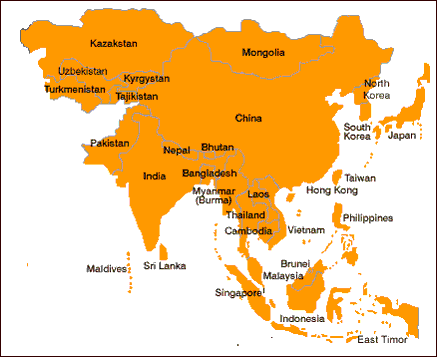 Warning
Although travel in Laos is generally hassle-free, travellers should be aware of the risk of rural banditry, unexploded ordnance and sporadic violence in and around Vientiane. Travellers have been inadvertently targeted in several attacks on buses travelling to and from the capital.
Ask around in Vientiane or Luang Prabang to check security before travelling the western portion of Rte 7 in Xieng Khuang Province, between Muang Phu Khun and Phonsavan, or Rte 13 between Vangviang north to Muang Phu Khun through to south of Luang Prabang.
The Saisombun Special Zone, considered a 'troubled' area, is slowly being re-opened to tourism, with rafting operators out of Vang Vieng launching their Nam Ngum trips inside the zone. While it is in theory possible to take public transport to Saisombun town itself, whether you actually get there depends on the attitude of the authorities at the time. Long Cheng, the 'secret city' from where the Hmong and CIA operated during the Indochina War, remains off limits.
Full country name: Lao People's Democratic Republic
Area: 236,000 sq km
Population: 6 million
People: 50% Lao Loum (lowland Lao), 30% Lao Theung (lower-mountain dwellers of mostly proto-Malay or Mon-Khmer descent), 10-20% Lao Sung (Hmong or Mien high-altitude hill tribes) and 10-20% tribal Thais
Language: Lao, English, French
Religion: 60% Buddhist, 40% animist and spirit cults
Government: communist state
Head of State: President Khamtai Siphandon
Head of Government: Prime Minister Boungnang Vorachith

GDP: US$9.7 billion
GDP per capita: US$1,700
Annual Growth: 4%
Inflation: 7.8%
Major Industries: Rice, tobacco, coffee, tin mining, timber and opium
Major Trading Partners: Thailand, Vietnam, Malaysia, Japan
Copyright 2003 Lonely Planet Publications , all rights reserved, used with permission