Live with our Sloths, Monkeys, Toucans, Aras, Ocelots & More in Costa Rica!
Hang Live with our Sloths, Monkeys, Toucans, Aras, Ocelots & More in Costa Rica
Join us for a live rescue center tour from Costa Rica, with our awesome hosts, Jack and Vanessa, to learn about this country's amazing sloths, monkeys, toucans, aras, ocelots & more.
Join us live in Costa Rica to meet and greet some of their country's most amazing animals at a rescue center focused on protecting and rehabilitating these endangered creatures. There is one animal we have noticed everyone on our program will stop in their tracks for: a sloth. We don't know what it is about them, how slow they move, how adorable they are, but we know once you meet them you'll forever be a fan. Some of these amazing creatures were rescued after injury, others found abandoned by their mothers. All will win your heart. Our Globe Aware coordinator will tell you all sorts of interesting things about their behavior that will surprise you. There will also be plenty of room for questions and answers at the end. Our first and foremost goal is to ensure the welfare of the animals at the center and help them recover from both, physical and psychological wounds that have arisen from their past suffering. Your contribution allows us to continue this important work. Pura Vida!
Times offered: daily 9:00 am and 12:00 pm Central
Cost: $28/person unless otherwise noted.
Tax deductible
Credited toward any future Globe Aware program for up to 3 years, up to $100
85% of your contribution goes toward our charitable programing and coordinator, 15% admin
Have 9 friends to register for a session? Yours is free!
Book a private group
Want to join with just your family and friends? We can host a private group for up to 10 guests for $250
Email us at office@globeaware.com or call us at 877-588-4562, option 1
Share one of these fun moments with friends and family from wherever they are!
---
How to participate:
Join a video call from your phone, computer or tablet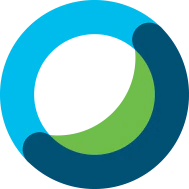 Download WEBEX for free on a desktop or mobile device. After you book, you'll receive an email with a link and details on how to join.
Detailed instructions for Webex setup: https://help.webex.com/en-us/nrbgeodb/Join-a-Webex-Meeting
---
Please book at least 48 hours before your chosen date and time to give us time to prepare our coordinators in different time zones.
Hang Live with our Sloths, Monkeys, Toucans, Aras, Ocelots & More in Costa Rica
Register