Romanian Culture – Quick Facts, Travel Hints, & Tips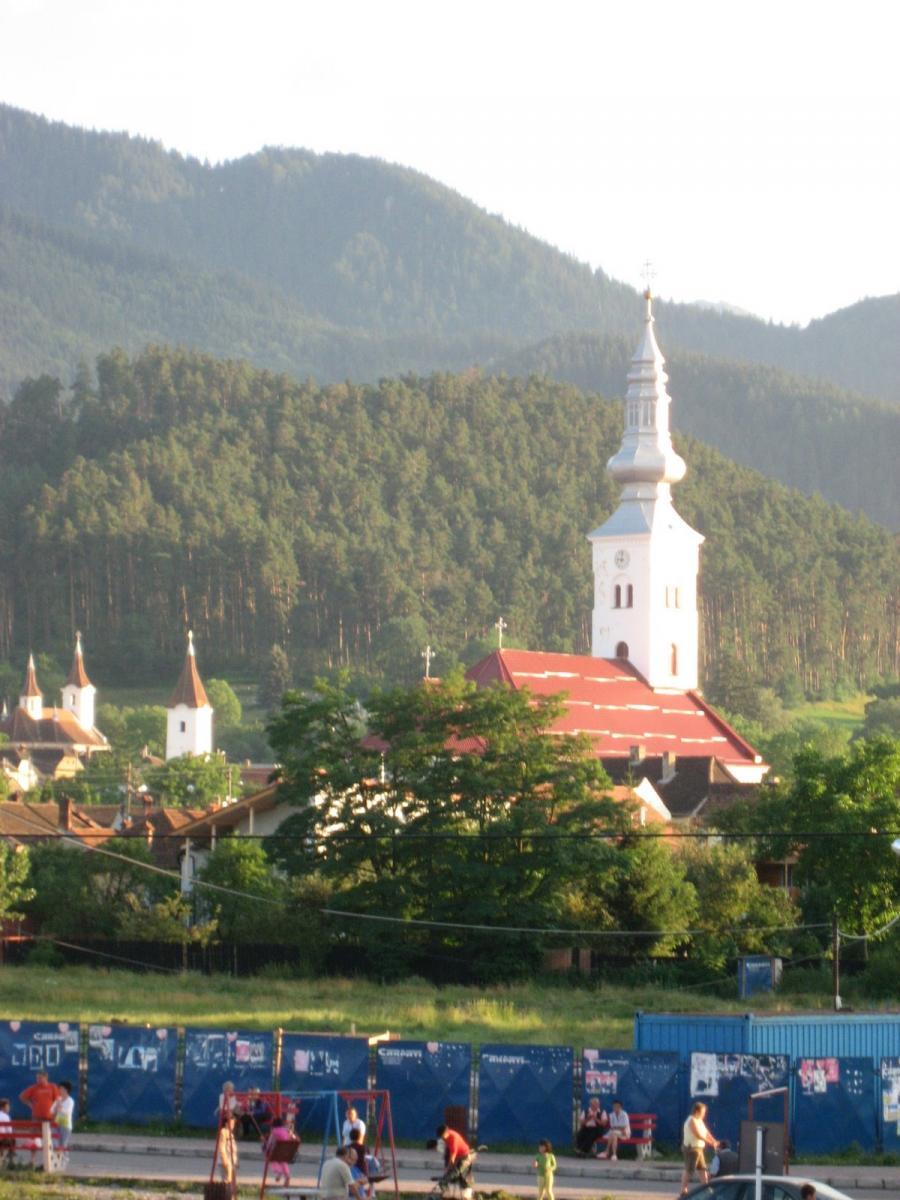 About the People
Modern Romanian culture emerged and developed over roughly the last 250 years under a strong influence from Western culture, particularly French and German culture.
The Roma (Roma in Romani; Romi, Rromi or ?igani in Romanian) constitute one of the major minorities in Romania. According to the 2002 census, they number 535,250 people or 2.5% of the total population, being the second-largest ethnic minority in Romania after Hungarians.
Spatial segregation is high amongst the Roma; (that is, they are living in areas predominantly populated by other Roma): highest in Bulgaria (72%), Romania (66%), Slovakia (65%) and Greece (63%). This spatial segregation results in the Roma being cut-off from mainstream society.
Non-Verbal Communication
Handshaking is the most common form of greeting. When a Romanian man is introduced to a woman, he will probably kiss her hand, strictly avoiding her eyes.
It's quite common to stick around once a meal (lunch or dinner) is over.
It's not considered impolite to ask a person's age, politics, income, or religion, so don't become offended.
When visiting someone at home it's common to offer a small gift. Interestingly, if giving the gift of flowers, the number of flowers presented should always be odd.
The Food
Romanian blends elements of several cultures. These include Turkish, Balkan, German, Serbian, & Hungarian. From the Turks come meatballs, from the Greeks musaca, from the Bulgarians zacusca, and snitzel from Austria.
Cambodians are noted for the use of prahok in cooking, a type of fish paste.
China and India have also influenced local cuisine.
One of the most popular or common dishes is called cl?tit?.
Wine is the preferred drink, and Romanian wines have a tradition of over three millennia.
Romania is currently the world's 9th largest wine producer and second largest plum producer (after the US). 75% of the plum production becomes ?uic?.
Architecture
Pre-modern styles are very varied in Romania. Rennaissance style castles abound in Transylvania. Moldavian, Baroque, and Oriental features are found in countless Monestaries.
In the first half of the 20th century a conscious modernization policy produced architecture with Neo-Classical elements (think columns, etc. the modern descendents of the Parthenon)
Much of the older architecture was destroyed during the era of Romanian communism.
Transportation
Most cities have great mass transit systems. Bus companies have routes between the major cities from stations near train stations.
The rail network covers the entire country quite effectively and has numerous links to other European nations.
Education
Schooling starts at age 7 and is compulsory until the 10th grade.
Kindergarten is optional and typically lasts for 3 or 4 forms - "Small Group" (Grupa Mic?) for children aged 3–4, "Middle Group" (Grupa Mijlocie), for children aged 4–5, "Big Group" (Grupa Mare) for children aged 5–6 and "School Preparation Class" for children aged 6–7. The last form is only offered by some kindergartens
In 2004 the Romanian adult literacy rate was 97,3% (45th worldwide), while the combined gross enrolment ratio for primary, secondary and tertiary schools was 75% (52nd worldwide)
Languages
Romanian is a Romance language spoken by around 24 to 28 million people, primarily in Romania and Moldova. It is the official language of Romania.
The Romanian language has been heavily influenced by Dacian, Balkan, Slavic, Greek, Hungarian, Turkish, and German.
Some words also come from English, Italian, and French.
Religion
Romania has strong connections with the Eastern Christian world. Over 90% of Romanians identify themselves as Romanian Orthodox.
Churches and cathedrals have been a huge part of life in Romania for centuries. Many Romanian monasteries, churches, and cathedrals are UNESCO world heritage sites.
Globe Aware has gathered more tips, hints, and facts on Romanian culture from numerous sources both in print, from past volunteers, and on the web. Find out more by registering today and experiencing genuine Romanian culture, from the natural and architectural splendors of Transylvania to the unique cuisine and history, for yourself.