As the spring break travel season approaches, the Transportation Security Administration has some guidance for those who will take flights. Globe Aware volunteers can learn what to leave at home, and what they can pack.
---
Traveling by plane for spring break? Here's TSA's advice on what to leave at home
By Charles Dunlap
Columbia Daily Tribune
March 5, 2023
As the spring break travel season approaches, the Transportation Security Administration has some guidance for those who will take flights.
A media demonstration held Wednesday at Columbia Regional Airport showcased the variety of items confiscated from TSA security checkpoints in the state.
"Regionally and nationally we see tons of prohibited items, literally," said Mark Howell, southeast regional TSA spokesperson. The southeast region includes Missouri.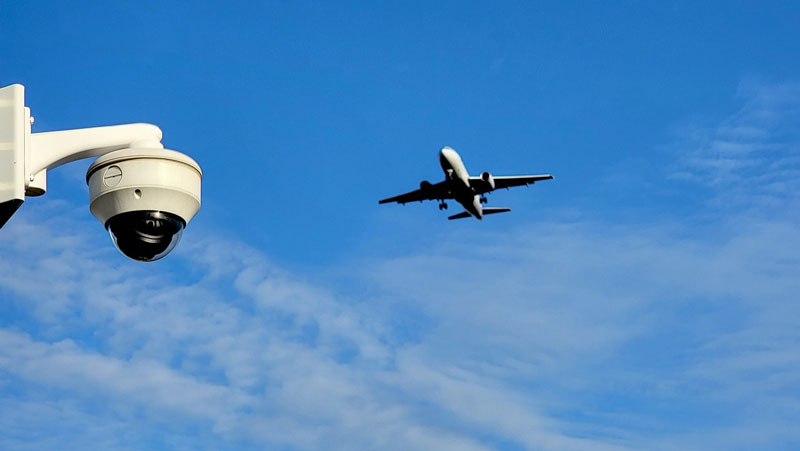 In Atlanta, which also is part of Howell's region, one ton per month of items are confiscated, he said.
"That includes your pocket knives, your self defense items, tools and things like that," he said, adding the time it takes to collect prohibited items can slow down security checkpoints.
He recommends travelers download the MyTSA app, which has section with a searchable "Can I Bring" list, or visit a similar section on the TSA website.
A view of the "Dashboard" and "Can I Bring" sections of the MyTSA app. Travelers can use the app to know what items are allowed in carry-on or checked luggage, if at all.
"Every time we have a pocket knife or prohibited item that comes through the checkpoint, we are going to go through the options to get rid of it with the passenger before coming through the checkpoint. Then we will have to put them through a rescreening," Howell said. "Every pocket knife, every oversized liquid is effectively another passenger in line."
Depending on items, sometimes they can go into checked luggage instead of a carry-on, be taken back to a personal vehicle or just surrendered to TSA, he added. Surrendered items cannot be retrieved and they are provided to other agencies to be sold via auctions.
There also are "Ask TSA" accounts on social media, such as through Facebook or Twitter, and the TSA's Instagram account often will post images or videos of confiscated items.
Travelers make their way through a TSA checkpoint at the Springfield-Branson National Airport in this 2022 file photo.
Spring break also means an increase in traffic volume, typically a 15% to 20% increase compared to day-to-day travel, Howell said.
"Plan ahead, think about what you are bringing with you to the airport and get to the airport a little earlier than you usually would," Howell said. "... Be prepared for additional volume in airports, but also think about what you are bringing into the airport."
Alcohol, knives, guns among the items confiscated
Prohibited items that have come through checkpoints in Missouri include alcohol, lighter fluid, shaving cream, aerosol deodorant, knives (including those hidden as hairbrushes), throwing stars, billy clubs, TASERs, ammunition, guns and a grenade. Actual and replica items were displayed on a table at the airport. The shaving cream and deodorant were surrendered because they were in packaging that contained more than 3.4 ounces, or 100 mL.
"Any liquid above 3.4 ounces you'll want to put in your checked bag or leave it at home," said Tracy Holzum, lead transportation security officer at Columbia Regional. "With spring break coming up, pepper spray is very common. We want everyone to feel safe and comfortable, but these are not allowed on the checkpoint."
Pepper and other self-defense sprays are allowed in checked luggage, however. Also personal safety devices on keychains, such as cat-shaped knuckle dusters where the ears can be used for stabbing are not allowed through checkpoints.
Guns, brass knuckles and pepper spray are among the prohibited items confiscated during TSA security checks.
If ammunition or a gun is found, local law enforcement is called and the person who brings a gun could face civil penalties of up to $15,000 from TSA. Nationwide the rate of guns brought through security checkpoints was 1 out of 116,000 screened passengers. It's roughly double in Missouri at 1 in every 54,000 passengers.
"In states where there is open carry/concealed carry, you are going to see more firearms and with that and more passenger volume, you are going to see more guns at airports and we want people to know the right way to travel with them," Howell said.
Firearms could go in checked luggage, but there are certain requirements and guidelines from TSA and it also depends on airline rules, he added.