Mark Horoszowski, writing for Devex Impact, a global initiative by Devex and USAID in partnership with top international organizations and private industry leaders, examines how an international corporate volunteering program can help a business grow into new, growing markets and assist in staff recruitment and retention.
Why your company needs an international corporate volunteering program
By Mark Horoszowski
06 February 2015
The current state of the global economy shows that businesses have immense opportunity — not only by expanding into booming markets, but also by helping develop the economic potential of underdeveloped markets.
It was evident at the 2015 World Economic Forum, where "the stars of the show were from the private sector … people and business are stepping in where government is failing," according to Richard Edelman, the president and CEO of Edelman.
One of the ways that companies are stepping up is by bringing the skills of their employees to bear through corporate volunteering programs.
A great example of this is Microsoft's presence in 17 countries across Africa with its 4Afrika initiative. By helping develop skills, increasing access to technology and supporting innovation, the tech giant is working towards its goal to empower every African to turn their ideas into a reality, which in turn can help their community, their country or even the continent at large.
Originally, 4Afrika focused on hosting educational events for students and entrepreneurs, funding startups, and providing technology grants. But as the program grew, Microsoft realized it had more to offer than cash and products. In 2014 the company started to contribute its most valued asset — its people — to volunteer their skills with nonprofits, startups, schools, and small and medium-sized enterprises.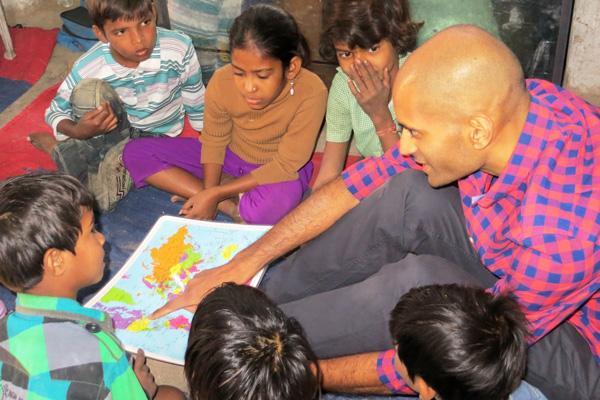 In doing so, the 4Afrika program has demonstrated that an effective skills-based volunteering engagement — we call it experteering — can accelerate the progress of local organizations, can help increase the economic opportunity within a country, and can provide an invaluable learning experience to the volunteer. Microsoft is not alone in this realization.
There are three well-documented forces that highlight why corporations should embrace international corporate volunteering programs, and help explain why the programs are growing at a rate of 150 percent:
1. How corporations benefit from international corporate volunteering.
The stated benefits of international corporate volunteering programs can be traced all the way to the bottom line. While early benefits of these ICV programs tout recruiting and retention benefits, new research shows that is only the tip of the iceberg.
Recruiting and Retention
Indeed, the recruiting and retention benefits are massive. Considering the cost of replacing an employee can be equal to 150 percent of their salary, more should definitely be done to retain top employees. Research by Points of Light showed that 90 percent of its companies saw a drop in turnover after implementing skills-based volunteer programs. Benefit Group reported that its turnover dropped from 22 percent to 7 percent after implementing its ICV program.
Leadership Development
According to recent research by The Conference Board of CEOs, a lack of globally-minded leaders is a leading concern for CEOs. Corporations have responded by increasing their investment in leadership development by as much as 15 percent year-over-year. Increasingly, leadership development programs are looking to experiential programs that provide true growth opportunities.
A great research summary by McKinsey explains why experience is so important: "Even after very basic training sessions, adults typically retain just 10 percent of what they hear in classroom lectures, versus nearly two-thirds when they learn by doing."
More than any other benefit, leadership development is recognized as a primary outcome of every report we've seen on ICV programs.
Performance and Engagement
In a program that we supported for Microsoft, both the participants and their managers shared that the program noticeably improved leadership-related skills, and 100 percent of the managers would permit other team members to participate. A little time away from the job doing relevant and meaningful work appeared to result in employees returning more engaged and higher-performing.
Additional research from George Washington University found that beyond "stimulating new insights," international corporate volunteer "programs are a better investment than businesses school leadership programs, both in terms of cost and diversity of learning."
Indeed, companies should give their employees time to travel and volunteer, and pay them to do it.
Innovation
While slightly more challenging to measure, program managers of ICV programs state innovation as one of the leading reasons to justify its expense. Not only does volunteering in geographic areas of strategic interest provide unique insights that can't be taught in a textbook, it also provides unique customer insight, which can lead to new product and marketing developments. In addition it fosters engagement, which is proven to improve on-the-job performance.
According to RealizedWorth: "For companies where employees were more engaged than not, their profitability jumped by 16 percent, general productivity was 18 percent higher than other companies, customer loyalty was 12 percent higher, and quality increased by 60 percent."
2. Why employees demand international volunteering opportunities.
Beyond the obvious desire to see the world, international exposure is a right of passage for up and coming business leaders. Harvard Business Review consistently writes about the value of international experiences for business leaders. In fact, of employees aged 25-34, more than 5 percent plan to relocate overseas to gain international exposure. In a recent article on the Society of Human Resource Management titled "Developing 21st Century Global Leaders in 2015," the SHRM foundation was quoted saying, "to be effective, the leaders of tomorrow must be able to collaborate while navigating cultural, regional and political differences."
Beyond global experience, skilled-volunteering also acts as a tool to recruit top talent. According to research published by Net Impact, an average of 75 to 80 percent of respondents prefer to work for a company known for its social responsibility, 53 percent of working professionals state that the ability to make an impact is essential to on-the-job happiness.
Perhaps more telling was that 35 percent of students would take a pay cut to work at a company committed to CSR and 78 percent said money "was less important to them than personal fulfillment."
3. How skills-based volunteering is building a better world.
According to the World Economic Forum, one of the leading barriers to progress is a "lack of access to quality talent". This "skills gap" is becoming so large, that in some places like Brazil and India, it is being considered the leading barrier to progress.
In a recent campaign we participated in with Devex, Peace Corps and other leading global development organizations called #DoingMore, participants shared stories about how skills-based volunteering was:
Essential to building skills of change-makers, like the MySkills4Afrika program which used volunteers to teach program management best-practices to startups and social enterprises working out of iHUB.
Solving complex technical, creative, and/or business problems facing organizations, like the Microsoft Leaders in Action program which consulted with Kenya Red Cross to optimize its use of existing technology as a way to improve operations and measure impact.
Addressing systemic issues by connecting skilled-volunteers not only to small, resource-strapped organizations, but also to international NGOs and even governmental institutions.
Accelerating projects that lack human capital by bringing in skilled volunteers for very specific tasks.
Empowering job creators by connecting skilled-volunteers to the most under-resourced organizations that also have the most potential to create jobs and end poverty.
Perhaps more than any business activity other than core operations, international corporate volunteering programs have massive potential to create positive business outcomes, positive personnel outcomes, and positive global development outcomes.