Holiday travel is hectic: busy airports, overwhelmed airline staff, weather delays, high ticket prices are but a few of the challenges. Katherine Parker-Magyar writing for Forbes shares some collected wisdom from popular travel writers on how best to survive and thrive during the Christmas and holiday travel season.
---
15 Travel Writers Share Their Best Tips For Holiday Travel
Katherine Parker-Magyar, Contributor Travel
It's the most wonderful (and chaotic) time of the year. As hordes of travelers descend upon airports nationwide to journey home for the holidays, the prospect of December travel strikes both excitement and anxiety in the hearts of many. We decided to consult the experts for travel advice for the upcoming season (including tips on how to make your economy ticket feel like business class.)
To that end, 15 travel writers shared their hard-earned wisdom on everything from travel rewards programs to appropriate-airport attire. ("Air travel is a horrific slog, it's every man for himself, and you should wear whatever makes you feel most comfortable," Todd Kingston Plummer offered on the latter.)
To check or not to check, that is the question. Or, one of the questions, at least. And while some writers we interviewed were vehemently against such profligate packing habits ("the cardinal sin of traveling," according to Leila Najafi), there is something to be said for the mantra that more is more. Often, the things we're likely to forget are those that are most obvious. (I surely am not the only one who has found myself in a foreign country sans passport... Twice.)
With that in mind, remember to stash your everyday essentials in a carry-on before boarding (preferably in a pre-packed travel case to minimize your likelihood of forgetting.) Offers Merissa Principe: "You never know when you might have to borrow your receptionist's motorbike in the Thai jungle at 2AM to find some Advil."
Read on for our list of the best travel tips, sourced by the ultimate industry experts, to avoid that same fate. But if you do encounter some (inevitable) mishaps: Fear not. In the words of Lesley Chen: "Boring trips don't make for good stories anyway."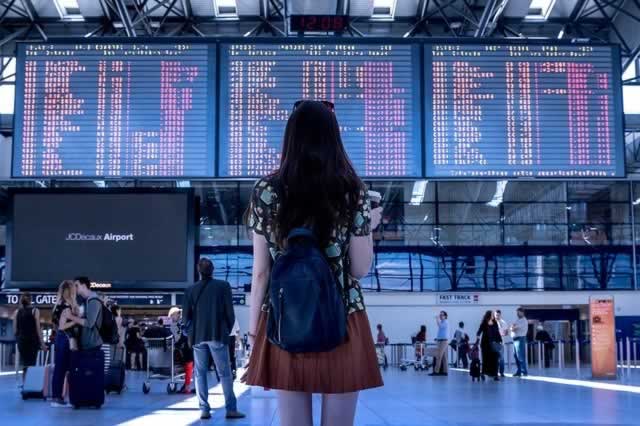 Todd Kingston Plummer (Daily Beast, Los Angeles Times, Vogue, etc.)
I'm so sick and tired of people perpetuating this myth that airplane travel should somehow be glamorous, and that you should dress up for the plane. That is unequivocally false. I don't care if you're taking JetBlue to the Caribbean or flying in Singapore Airlines Suites Class—air travel is a horrific slog, it's every man for himself, and you should wear whatever makes you feel most comfortable. If I'm flying to the tropics, you can bet that I'll be wearing shorts. And if you think wearing pants somehow makes you immune to all the germs floating around on airplanes, you're living a lie. Live your truth. Wear your comfiest shorts on the plane. Never apologize.
Jillian Dara (DuJour, Hemispheres, Travel & Leisure, etc.)
I hate creating expectations, but I like to be educated on a destination before a trip, so I do a certain level of pre-trip research. Part of this is to scope out popular attractions, restaurants, and bars, but more importantly, it's to anticipate and understand a new culture's customs. Additionally, I try to incorporate free time into my itinerary; the best way to discover a new place is to get lost, I'm overly curious, but always respectful.
Teddy Minford (Fodor's Travel Guide)
I used to roll my clothes, but now I only roll wrinkle-resistant fabrics and fold anything that might wrinkle—I hate ironing, and I don't like to travel with a steamer. The amount of space saved by rolling your clothes is not worth the wrinkles! My general rule for not overpacking is that your clothes should only take up half your suitcase. The rest should be free for shoes, toiletries, and everything else. This is where packing cubes come in handy, but they're really not necessary if you're using a clamshell-style suitcase (like every travel writer's best friend, the Away bag).
Gemma Price (Condé Nast Traveller, Departures, Wall Street Journal, etc.)
Ok, the thing I can't live without is my plane pack. Flying long haul in economy every other week isn't the most comfortable, so I have a selection of little pouches that contain everything I need for the journey. I pack Clorox sanitizing wipes for the armrests and table because they hardly ever clean those things. Plus, some medications against a dodgy tummy (loperamide, Pepto Bismol, etc.) because there's nothing worse than getting the trots at several thousand feet... And having the cabin crew yelling at you to go back to your seat and put your seatbelt on when you just can't.
I have a Cabeau eye mask and memory foam head pillow — it scrunches up quite small and is super comfortable — and some heavy-duty earplugs that shut out screaming and snoring equally well. To keep me from looking like the crypt-keeper on disembarkation, I also bring a sample pot of my favorite moisturizer (Jurlique Moisture Replenishing Day Cream), and a little bottle of Evian face spray that I swiped from a Maldives resort gym. Is it bougie? Absolutely, but it works.
Josh Laskin (Outside Magazine, The Points Guy, Travel & Leisure, etc.)
For me, I always make sure I don't have to check a bag. It gives me one less thing to worry about — whether or not my belongings are going to make it where I need them to — while traveling. I always watch people pulling huge luggage bags behind them, trying to get them up and over curbs, tripping and falling in the process, and think to myself, "man, that's really not for me." I bought a large 65-liter backpack, which can fit as much — if not more — than a large suitcase, and bring it as a carry-on. It also allows me to walk around hands-free, which is a pretty liberating feeling when traveling long distances or for longer periods.
Chelsea Davis (Forbes, Insider, TravelPulse, etc.)
Some of the things that have helped me on my travels are writing out five or so common phrases that I may need to know if I'm chatting up locals and having pre-loaded webpages with important info on the sights I want to see or maps if I can't get WiFi.
Another thing I try to do when I get to a new place is to jump on a free walking tour with a local! You get the lay of the land and, hopefully, some insider tips on what to see, do, and eat. When it comes to packing, I try to think worst-case scenario—physically. I bring meds for allergies, itch cream & bug repellent (mosquitos love me!), Advil, Neosporin just in case... you get it. And when it comes to airports, I make sure that the second I get off the plane, I make sure I know what the local time is (not just trusting my iPhone to recognize the different time zone)—especially when I have a tight connecting flight.
Leila Najafi (Eater, Thrillist, USA Today, etc.)
I never check in a suitcase. It's the cardinal sin of traveling in my book. Time is your currency when you're traveling, so you want to be as efficient as possible. I've been able to go to Europe and Australia for three weeks with just a carry-on. You learn to get good at packing a wardrobe that you can mix and match, and if I'm staying at an Airbnb, I'll do laundry.
Ramsey Qubein (AFAR, BBC, Condé Nast Traveler, etc.)
International travel is much more comfortable when you take advantage of the perks of airline and hotel elite status like upgrades, early check-in or late checkout at hotels, and airline and hotel lounges. Even those that don't travel as frequently can take advantage of special benefits like lounge access, priority boarding, and fee waivers through certain credit cards. It certainly takes the hassle out of constant travel, and actually, kind of makes it more fun!
Merissa Principe (CBS Local, HelloGiggles, etc.)
If you want to travel like a travel writer, you need to have the right apps! I always download the app of the airline I'm traveling with, so I can get mobile updates as well as terminal and gate information. The rewarded miles don't hurt either! My other must-have app while traveling is Mobile Passport! When I'm arriving stateside, I always use my mobile passport app to breeze through customers. I fill out the customs form on the app while we taxi to the gate and have found that it's saved me hours over the past few months.
I'd also recommend having a pre-packed in-flight bag that has everything you might need ready to go for your flight so you can pull it out of a backpack or carry-on before finding your seat. That way, you'll have all the essentials, like laptop, charger, book, Chapstick, headphones, snacks, just to name a few, all in one place so that you don't have to hassle in the aisle and boarding can continue efficiently.
Finally, if you're traveling via carry-on, which is very travel writer-esque, roll your clothes to save room, pack easy mix-and-match layering clothes, and don't forget to pack pharmaceutical essentials like Advil! You never know when you might have to borrow your receptionist's motorbike in the Thai jungle at 2AM to find some!
Amanda McCoy (POPSUGAR)
For me, it's all about surviving the long-haul flight to make sure I don't arrive completely wiped out with sore muscles. I essentially turn that coach seat into my own little spa oasis. A gel sleeping mask, lavender essential oil, cucumber under-eye masks, and—most importantly—an inflatable footrest (which is still the best damn $20 I've ever spent). Even flight attendants constantly comment on how I've turned my economy space into a pseudo-first class seat... Just minus the champagne.
Sandra MacGregor (CNN Travel, National Geographic, NYT etc.)
Noiseless headphones, my Kindle full of books I've been dying to read but put off until I am on an airplane, and my Seed facial serum by Canadian luxury vegan brand VERDURA are my travel go-to's. Oh, and a person in the seat next to me who is affable (and doesn't snore) is a nice bonus.
Lesley Chen (Brit + Co, Parade, etc.)
My toiletry bag has a second set of everything I use (face wash, toothpaste, floss, lotion, etc. in miniature size). So, I can just grab it and go without having to worry about if I remembered to pack my face wash from the shower or my contact case from the counter. Things I always pack: a pair of black jeans (it's a 2-for-1 because you can go dressy or casual!), a pair of running shoes (because I know the one time I don't bring them will be the time I actually motivate to go to the gym), and flip flops.
This is kind of a terrible tip, but this is how I avoid jet lag: When I fly to and from international trips, I force myself to stay up on the plane and watch as many movies for as long as possible, and then when I land, I power through/keep moving until nighttime. By bedtime, my body is usually so tired (and probably disoriented) that I just go to sleep, and it kind of resets itself. Also, coffee helps.
Amber Gibson (Forbes, Hemispheres, WestJet Magazine, etc.)
If you're making a long journey and worried about jet lag, get a spa treatment the first evening you arrive. Book it for as late as you can in the evening and go to bed right after. There's no better way to prime yourself for a good night's sleep.
Claudia Laroye (Flight Network, The Globe and Mail, Twist Travel, etc.)
'A gelato a day keeps the tantrums away.' This travel tip works wonders for kids but also adults too. It keeps the 'hangries' at bay, incentivizes good behavior while traveling, and gives everyone a boost when spirits flag due to jet lag. And hey, it doesn't have to be gelato, it could be cake, cookies, wine, etc. We live by this motto when we travel, and I know it works in real life as it's saved us from more than a few meltdowns.
Kelsey Ogletree (Modern Luxury, ROBB Report, WSJ, etc.)
As tempting as another round of late-night cocktails—or hitting up just one more cool dance spot—might sound, I'm a big fan of calling it a night as soon as you (politely) can. When you really want to learn about the culture of a destination and squeeze in as much as possible when you're staying in a place for a short time, you don't have time to feel tired or hungover. Early to bed, early to rise, has always suited me well whenever I'm traveling for work!