Thailand has removed all testing requirements for vaccinated tourists, which includes Globe Aware volunteers. Entry procedures have been simplified and the country is planning to launch a new vaccine passport soon.
---
Thailand Plans To Launch New Vaccine Passport For Entry
Here we go again. After Thailand removed all testing requirements for vaccinated tourists, many believed it was finally prepared to abandon its infamously strict Covid policies. Although entry procedures have been simplified, those who had been expecting a full reopening to follow will be surprised to learn the country is, in fact, planning to launch a new vaccine passport soon.
During Covid, very few foreigners traveled to Thailand as a result of the country's complex entry rules, which included multiple testing and quarantine post-arrival. Those rules have all been relaxed, and even though visiting Thailand now may be certainly a lot easier than it was in 2020 or 2021, this Southeast Asian nation remains extremely reluctant to fully drop its guard.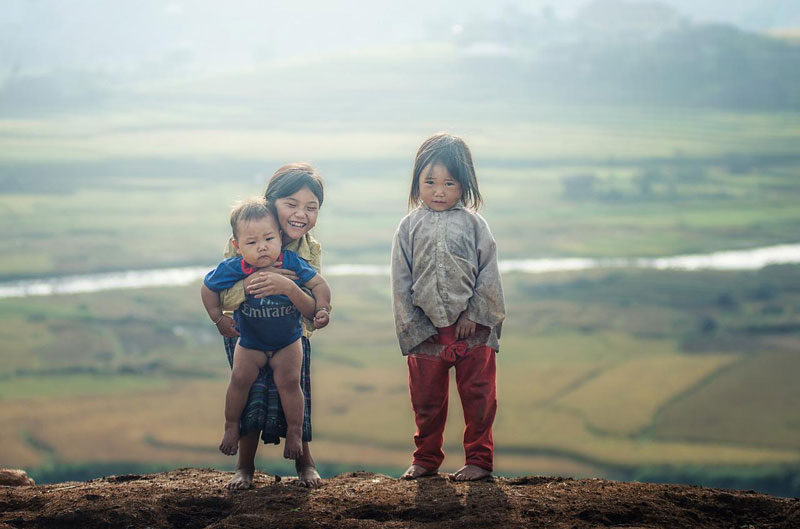 Now, health authorities in the country are looking to replace the much-criticized Thailand Pass with a Thai Vaccine Pass. While it would de-bureaucratize travel for vaccinated tourists, the announcement has raised concerns the unvaccinated may be locked out of the country for good this time.
Here is what we have learned about Thailand's proposed new vaccine pass and how it could affect tourists:
Thailand Pass To Be Replaced By A Vaccine Pass Soon
As announced by Public Health Minister Anutin Charnvirakul on April 26, the ministry is mulling over the introduction of a new vaccine pass that will tentatively replace the existing Thai Pass. According to Charnvirakul himself, this will not present obstacles, but will instead 'facilitate entry to Thailand by overseas tourists'.
Elaborating on the topic, the Minister suggested Thailand could benefit from a vaccine passport, as they have been the 'international standard used to screen foreign arrivals based on each visitor's vaccination history'. He also confirmed his ministry is already currently 'designing the process', which should be operational by June.
At present, all travelers must apply for permission before arriving in Thailand. This means obtaining a Thailand Pass in advance, and preferably up to a week before travel, as waiting times vary and longer delays have been highly publicized. On top of that, visitors must either present a vaccination certificate or, when unvaccinated, apply to enter via one of the Quarantine Schemes.
Even when eligible, some travelers have been denied a Thai Pass, with the Tourism Ministry confirming that, while 2.1 million tourists have applied since the border reopened, only 1.5 million were accepted. Over 600,000 were unable to satisfy Thai requirements, had their applications refused and were subsequently unable to visit the country.
When saying travel will be 'facilitated' once a Vaccine Pass is in place, the Health Minister is likely referring to fully vaccinated travelers, as they would no longer need to apply for a Thailand Pass. Instead, they would have an option to simply present their certificate in order to ensure smoother entry into Thailand.
What About The Unvaccinated?
On the other hand, as expected with mandatory vaccine requirements, a tweak in the rules would be of little benefit to the unvaccinated, who have been allowed to visit the country, albeit under strict quarantine rules, and could have this route blocked should a vaccine passport become mandatory.
After all, little is known yet about the upgraded Thai Vaccine Pass. Here are some of the things we do know:
The system is being developed and should be operational by June
Only travelers who have had at least three doses of an approved vaccine will be able to apply
Filling out the immigration arrival form Tor Mor 6 (TM6) will remain mandatory
Covid insurance will still be a prerequisite for entry into Thailand
The Health Minister was quoted saying 'two jabs alone are not enough to raise immunity for a prolonged period', backing his ministry's decision to launch the Vaccine Pass with a 3-dose minimum requirement. In summary, traveling to Thailand is becoming progressively easier for the vaccinated, and the vaccinated only.
Tourism and Sports Minister Phiphat Ratchakitprakarn, another one of Thailand's leading figures in Covid management, reiterated he will be advocating for a Vaccine Passport himself. Ratchakitprakarn plans to present the proposal at the next CCSA – Covid-19 Situation Administration meeting.
Thailand Will Not Be Joining 36 Other Countries That Have Fully Reopened
Both Ministers have held meetings and have already agreed on the implementation of a Vaccine Passport, though they have come to the conclusion the new 3-dose requirement should be applied 'selectively'. As some countries struggle with uneven vaccine distribution, certain foreign nationals would face greater challenges and could be offered a grace period.
This would most certainly not apply to U.S., Canadian, British and European citizens, who reside in countries with high vaccination coverage and wide availability of vaccines. While there are 36 other countries in the world the unvaccinated can travel to hassle-free, Thailand does not aim to be one of them, at least for now.
In other news, Thailand is seeking to implement soon a 300 baht entry fee, further adding to the woes of travelers. According to the tourism minister, 50 baht of the so-called 'landing fees' would be used as insurance coverage for all tourists, on top of the already mandatory travel insurance, and the remaining 250 baht will fund tourism initiatives in the country.