Well, this is no surprise! Once again Mexico continues to soar in popularity, easily claiming the spot of the most-visited country among Americans. Globe Aware volunteers won't be surprised to see this volunteer vacation destination named as the safest again in 2023!
---
July 9, 2023
Travel off Path

Amid the surge in demand for international travel, Mexico continues to soar in popularity, easily claiming the spot of the most-visited country among Americans.
Despite their love for Mexico, with its laid-back atmosphere, and incredible culture, one of the things that persists at the back of U.S. vacationers' minds is safety. After all, Mexico is repeatedly portrayed in the media as a place where crime occurs regularly and gang activity is rampant.
Most of these claims are unfounded, as anyone who has been South of the border will know, but there are regions in Mexico where more caution is urged, like any other country, and where we could argue tourism should be discouraged.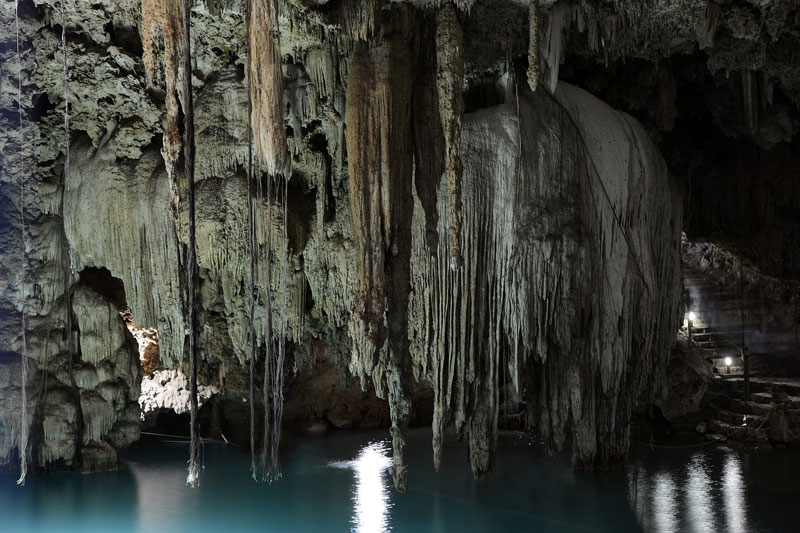 Luckily, there are other parts where safety risks are minimal, and tourists are welcome to a stress-free holiday. That is the case with the lesser-known Yucatan, the safest state in Mexico and also one of its most beautiful:
The Safest State In Mexico
Not to be mistaken for the Yucatan Peninsula, of which it is a part of, the Yucatan state has been named the safest tourist destination in Mexico by U.S. authorities.
According to the State Department, it is one of only two Mexican states to be issued a Level 1 status.
If you're used to following State Department updates, you will know this is the best status a destination can strive for, as it essentially means safety levels are high and normal precautions apply.
Understanding U.S. Travel Advisories
For example, some of the world's safest and most stable countries have been added to the Level 1 listing, including Iceland and Finland, where crime and violence rates are remarkably low.
Level 2 applies to countries or territories where criminal activity may take place or disruption can occur, be it protests or terrorism, and more caution is necessary, though travel is not discouraged as the risks are not significant.
At Level 3, however, travel should be 'reconsidered', either due to security issues – read on Colombia – or major civil unrest, the case recently with Peru. Level 4 is reserved for no-go countries where threat to life is significant, such as countries at war (Russia and Ukraine) or unfriendly states like North Korea.
Mexico is such a popular destination for Americans going on vacation that U.S. authorities issue individual warnings from each Mexican state or territory individually, so while the country is, on average, within Level 2, Yucatan is one of two of the safest states.
The only other state to be added to Level 1 is Campeche, also in the Yucatan Peninsula.
One Of The Most Beautiful Yet Lesser-Known Parts Of Mexico
Yucatan is located at the Northernmost tip of the Yucatan Peninsula, and it has a rich history pre-dating the arrival of the Spanish colonizers.
Like much of the wider Mayan World, the region held great importance within Mayan civilization as the location of several important city-states and smaller settlements.
The legendary Chichen Itza, once one of the most powerful Mayan cities and now a world-renowned archaeological site, can be found within the state's boundaries.
After the European conquest, Yucatan underwent severe changes, especially concerning its cultural and social development. The Spaniards brought their colonial architecture, razed Mayan villages to the ground, and either decimated or forced the native populace to assimilate.
As a result of colonization, Yucatan's culture is now an amalgamation of Mayan and Spanish influences. It is a territory where you're as likely to find European-style towns that wouldn't look out of place in Spain and far older Mayan temples shrouded in myth.
An Exciting State Capital
The capital is Merida, a typical colonial gem built atop the ashes of the ruined Mayan Ti'ho in the early 16th century.
A big, vibrant city, Merida has been described in a United Nations report as the best place to live in Mexico based on social markers such as the human development index and urban safety and as a regional center for the culture, having been named North America's Capital of Culture twice.
Its historical center is said to be the third largest in the American continent, and the landmark Cathedral of Merida, built from disassembled stones of Ti'ho, is one of the oldest in the Americas, completed in 1598.
Merida has enough attractions to fill up an entire article or week-long itinerary, but you will want to head out of the city to experience the true magic of Yucatan.
Unspoiled Beaches And Nature
Straddling the Gulf of Mexico, the state is jam-packed with gorgeous beach zones, such as Progreso, an up-and-coming resort town with a more 'chill' vibe compared to Tulum in Quintana Roo.
The beaches here are spotless, and the sea is crystal-clear, and if you're lucky enough, you might be able to spot a flamboyance of flamingos as they feed on the shallow waters.
El Cuyo is another popular swimming spot within short driving distance of Merida and a small fishing village yet to be tarnished by overdevelopment, hosting a select number of luxury boutique hotels and guest stays.
Further inland, there are numerous cenotes and other Mayan-era underground complexes awaiting discovery, as well as historical ruins that will keep the History buff in you appeased.
Mayan Ruins And Colonial Treasures
Other than, of course, Chichen Itza, there are incredible, not-as-popular ruins to be visited in Ek' Balam, in the Northern Mayan lowlands, and Uxmal, famous for its unique, rounded Pyramid of the Magician.
The state is also the proud home of four Magical Towns, as defined by Mexican Tourism authorities. These are the 'Yellow City' of Izamal, Valladolid, Sisal, and Mani.
The title is awarded to destinations known to have contributed massively to Mexican nationhood through their culture or historical relevance, reasserting Yucatan's prestige as a cultural hotspot.
Taking these amazing attributes into account, it's not hard to see why it's considered one of the prettiest areas of Mexico.
How To Get To Yucatan
Merida has an international airport hosting flights operating from the following airlines departing from these U.S. hubs:
American Airlines
Dallas/Fort Worth, Miami
United Airlines
Houston-Intercontinental
Soon enough, visitors to the Yucatan Peninsula will enjoy nonstop train links to Merida, and other tourist destinations in the Yucatan State from Cancun and Cancun Airport, upon the launch of the highly-anticipated Maya Train this December.
The new tourist train, Mexico's largest infrastructure project in years, is set to improve connectivity across the Yucatan Peninsula and its three states and bring tourists closer to smaller destinations where international flights are not as frequent.