Globe Aware is excited to announce a partnership wth Emmy Award winning Journeys for Good to film and document corporate groups.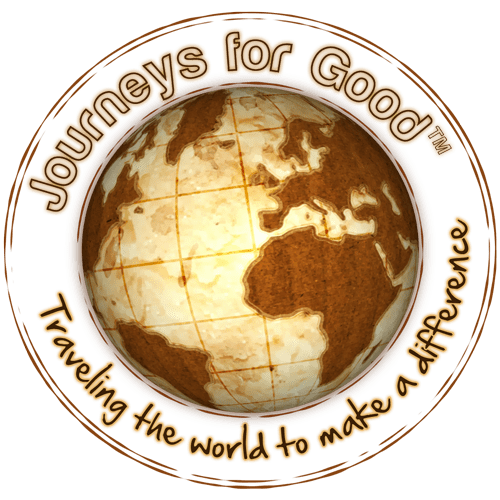 This is a great opportunity for corporate groups who may want their efforts filmed by a professional, video-documentary experts who have previous experience on volunteer vacation trips and destinations. The resulting, high-quality production can then be a great tool for staff used recruiting and retention.
About Journeys for Good
Created by multiple Emmy award-winning husband and wife production team Steve and Joanie Wynn, Journeys for Good™ is a travel series like no other, combining the adventure of global travel with the rewards of giving back.
As volunteers travel to participate in service projects around the world, they find that cultural differences disappear as they work with locals to create positive change. Though the change may sometimes seem small, the process awakens new perspectives and brings benefits far beyond the trip itself.