You Wouldn't Want to Miss This!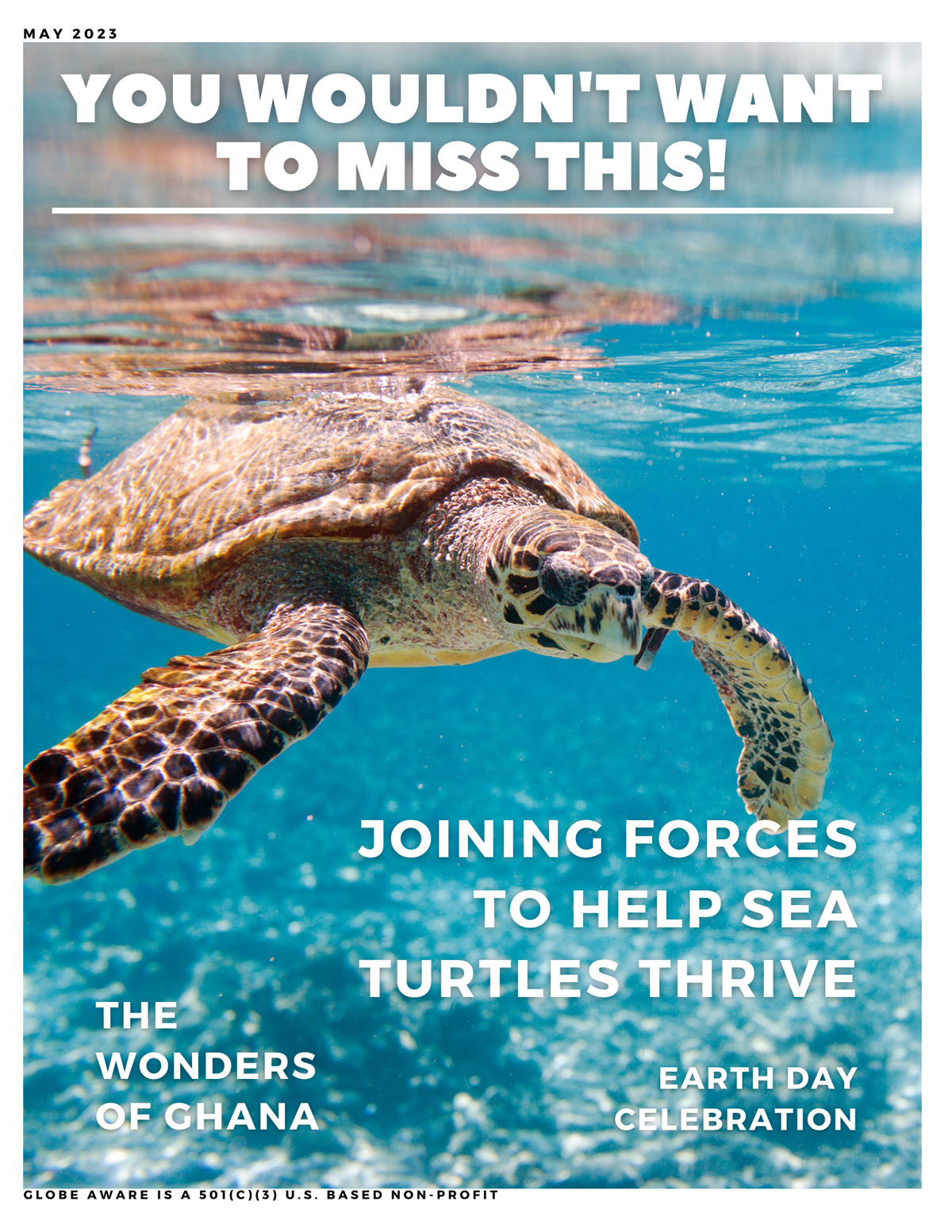 The spirit of Ghana is alive and well!
Our Ghana team is ready to welcome back volunteers, eager to work alongside you this summer!
Location: Ho is the capital of the Volta region, a city close to some of Ghana's most beautiful natural treasures. You may work in surrounding remote villages.
Mission: Our mission is to assist rural and urban dwellers by positively impacting education, health, environment, empowerment of women and children, and through cultural diversity programs.
Communities are facing challenges ranging from lack of clean water in rural areas to a workforce untrained in the use of modern tools such as the internet, something many there view as a necessity if Ghana is to progress. Nor are there currently enough teachers or facilities to offer free education to all children.
Efforts in Ghana have a great deal of support in the local communities, and volunteers will be cherished and appreciated as they help the people of Ghana on projects that are important to them and learn to see and experience their culture in a way that few rarely ever do.
The spirit of Ghana is alive and well! (continued)
Work Project: Globe Aware works with a local grassroots organization. The work projects include renovating schools, providing free education to school children, joining in on empowerment workshops, and improving access to proper hygiene.
Larger group projects include renovating or building schools for kindergartners, or improving washrooms and facilities that the children use (often current conditions are extremely unsanitary.)
Leisure Activities: You may visit the largest waterfall in West Africa and learn about Ghana's unique Kente tradition of weaving, the "cloth of kings." You will experience African dancing and drumming lessons. You'll have time to explore all this and enjoy the people of this region as part of your free time and in organized activities.
Learn more about Globe Aware's Ghana program
How We Celebrate Earth Day All Year!
A Globe Aware volunteer vacation is an opportunity to engage in unique & responsible projects!

Globe Aware brings volunteers together with communities, where people work together toward a common goal, such as taking care of their environment, animal conservation, sustainable farming, and more!
Volunteer Chad learned about sustainable gardening efforts in Costa Rica, while also appreciating the natural beauty of the Orosi Valley this past month!
Volunteers Asha and Erin spent their spring break in Guatemala, helping to create hygienic cement flooring for a family and learning about reforestation efforts in the community.
"Asha and I had the trip of a lifetime to Guatemala. Thank you so very, very much for everything you did for us to make this trip happen, and for what you do in general. We definetly hope to make our summer vacation a Globe Aware trip!" - Volunteer Erin ( Guatemala, March 2023)
Concerned about your carbon footprint when flying? Some airlines let you buy carbon credit when you purchase your ticket. The money generally either goes into energy efficiency or reforestation efforts, and you can research to know how your funds will be used.
We do our best to place you close to the project worksite so that it's possible to walk there, or even bike! Accommodations are usually part of the worksite or have a beneficial purpose for the community. For example, at the Costa Rica Animal Rescue program, you get to bunk at the facility, experiencing every aspect of volunteering there. Email us at office@globeaware.com to learn more!
Learn more about Globe Aware's Guatemala program

Learn more about Globe Aware's Orosi Valley program
Joining Forces to Help Sea Turtles Thrive!
This volunteer vacation program is aimed towards the nature, loving volunteer explorer, and most program tasks involve work with locals and other volunteers from around the world.
We had the Krejcova family spend a week joining efforts to improve the lives of sea turtles, through beach cleanup, reforestation, and hatchery care.
Location: Costa Rica has miles of beaches on its east side to the Caribbean and on its west side to the Pacific Ocean. Take a volunteer vacation and help to preserve the habitat of the sea turtles in the southern area near Manuel Antonio, Quepos.
Mission: Join Globe Aware in our fight to help save this magnificent animal. You will find yourself in one of the most unique environments, working to build an ecologically sustainable reforested habitat to give this wonderful animal a second chance. With a volunteer vacation, you can be a part of the solution and help change the fate of sea turtles.
Joining Forces to Help Sea Turtles Thrive! (continued)
Work Project: Projects can include monitoring the beach at night or early morning to locate the nests and inform the local egg collection committee. You could even guide the baby turtles as they hatch to prevent their going in direction of the rainforest where they would die
Other Community Work Projects

Because work with sea turtles is reliant on so many factors, time will be allotted to participate in other community-building projects. These projects may include:

* Cleaning and painting schools
* Planting coconut palms and almond trees
* Reforesting
* Help with other animals in their natural habitats, such as birds and sloths.
Leisure Activities: You will truly immerse yourself in Costa Rican culture. There are plenty of things to do in the area, from walking tours to watching monkeys and sloths, to fishing tours in the community. Cooking and Latin dancing lessons with locals can be also offered.