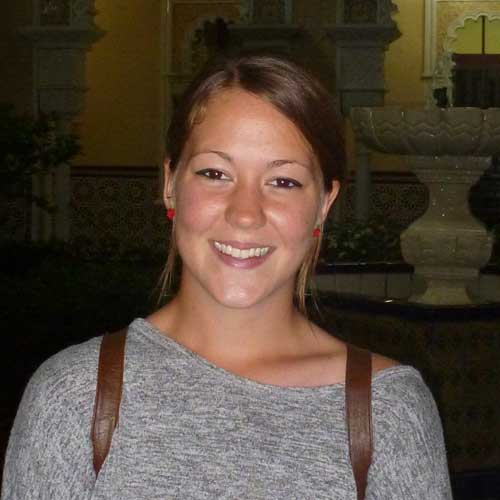 Saphire Stockman
Saphire is recent graduate of the University of Kansas, where she received her Bachelor's in Women's Studies with a co-major of International Studies in Latin America. She first traveled to Costa Rica in 2011 to spend a semester studying at the University of Costa Rica, and returned to live there in May of 2012.
She is from Kansas City, Kansas, and her parents and older brother live there. In her free time Saphire loves dancing, painting, traveling and refereeing soccer. She loves languages and in addition to English she speaks Spanish and is fluent in ASL (American Sign Language), and she is currently studying Portuguese. More importantly, she loves to have fun, which is always better while helping people!
"Saphire exceeded my expectations. It was clear that the people of the community love her and treat her as a member of their own community. Her commitment to the mission of your organization and to ensuring a positive experience for her guests cannot be overstated. Bravo Saphire! Bravo Globe Aware!" - Geoff Morrison, March 2013.