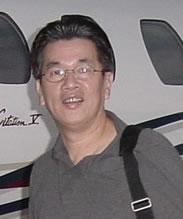 Daniel
Originally from Camphamines, Vietnam, Daniel was educated at the University de Paris in Paris, France, and became a US Citizen in 1980. He is married with two daughters. His work and personal interests have brought extensive travel. While his home base is now the Dallas, TX, he has lived in Europe and various parts of Southeast Asia, among them, Vientiane.
Daniel's professional strengths include the ability to communicate on a non technical AND a highly technical level with a variety of software and operating systems. He has expertise in software development and installation for H/R, Healthcare, Telecom and various businesses processes, and has mastered a host of technical programming languages. In this capacity he has worked for a variety of corporations, such as HP Technologies, Cingular Wireless, Perot Systems, and Baylor Healthcare.
Daniel is delighted to be a part of the Southeast Asia coordinator team.