The Kingdom of Thailand draws more visitors than any other country in southeast Asia with its irresistible combination of breathtaking natural beauty, inspiring temples, renowned hospitality, robust cuisine and ruins of fabulous ancient kingdoms.
From the stupa-studded mountains of Mae Hong Son and the verdant limestone islands of the Andaman Sea, to the pulse-pounding dance clubs of Bangkok and the tranquil villages moored along the Mekong River, Thailand offers something for every type of traveller.
Of course Thailand, like other Asian countries, has been influenced by contact with foreign cultures. But the never-changing character of Thai culture has remained dominant, even in modern city life. Often depicted as fun-loving, happy-go-lucky folk (which indeed they often are), the Thais are also proud and strong, and have struggled for centuries to preserve their independence of spirit.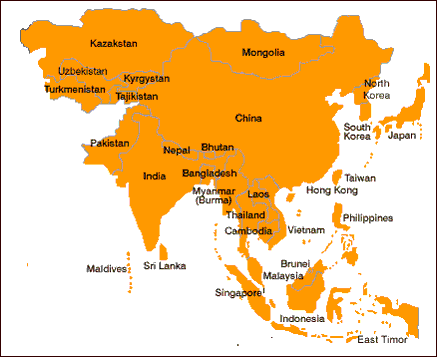 Warning
Recent outbreaks of avian flu have resulted in fatalities and travellers are reminded to avoid situations where they will be closely exposed to live poultry or birds.
On 28 October 2004, an explosion in Sungai Ko-lok, a resort town in Thailand's predominantely Muslim Narathiwat province frequented primarily by Malaysians, killed one person. It seemed to signal a retaliation by the PULO Islamic separatist organisation for the deaths in custody, just days earlier, of 78 Muslim protesters in the province.
The incidents followed an explosion on 26 August, 2004, when a bomb exploded at Mamong market of Narathiwat province, also linked to separatists. Separatists have also staged attacks on police stations in the provinces of Pattani, Songkhla and Yala. While security forces have regained control and the situation has quietened, the area is still volatile, as exemplified by the explosion of three bombs in Buddhist temples in Narathiwat on 16 May, 2004. Travel in the area is to be approached with caution.
Although Thailand is a safe destination, travellers should be aware of occasional violence and banditry in some border areas, petty theft in cities and resort areas, and security issues on public transport, particularly in regard to women travelling on their own.
Thailand's borders with both Cambodia and Myanmar contain a volatile mixture of land mines, bandits, smugglers and rebels, and are the scene of occasional low-level military stoushes. Check the latest consular information for the most up-to-date information.
In Bangkok, unlicensed taxis, recognisable by their black and white licence plates, should be avoided. This is most relevant for solo women travelling at night. Look for licensed taxis that have yellow and black licence plates. Hotel rooms should be locked and bolted at night, and cheap, thin-walled rooms checked for strategic peepholes. Obtain an itemised receipt for valuables left in hotel safes, especially around Chiang Mai.
Full country name: Kingdom of Thailand
Area: 517,000 sq km
Population: 62 million
Capital City: Bangkok
People: 75% Thai, 11% Chinese, 3.5% Malay; also Mon, Khmer, Phuan and Karen minorities
Language: Thai
Religion: 95% Buddhism, 4% Muslim
Government: constitutional monarchy
Head of State: King Bhumibol Adulyadej (Rama IX)
Head of Government: Prime Minister Thaksin Shinawatra
GDP: US$166 billion
GDP per capita: US$2,168
Annual Growth: 3.5%
Inflation: 2%
Major Industries: Computers, garments, integrated circuits, gems, jewellery
Major Trading Partners: ASEAN, USA, European Union