Enhance Your Summer Journey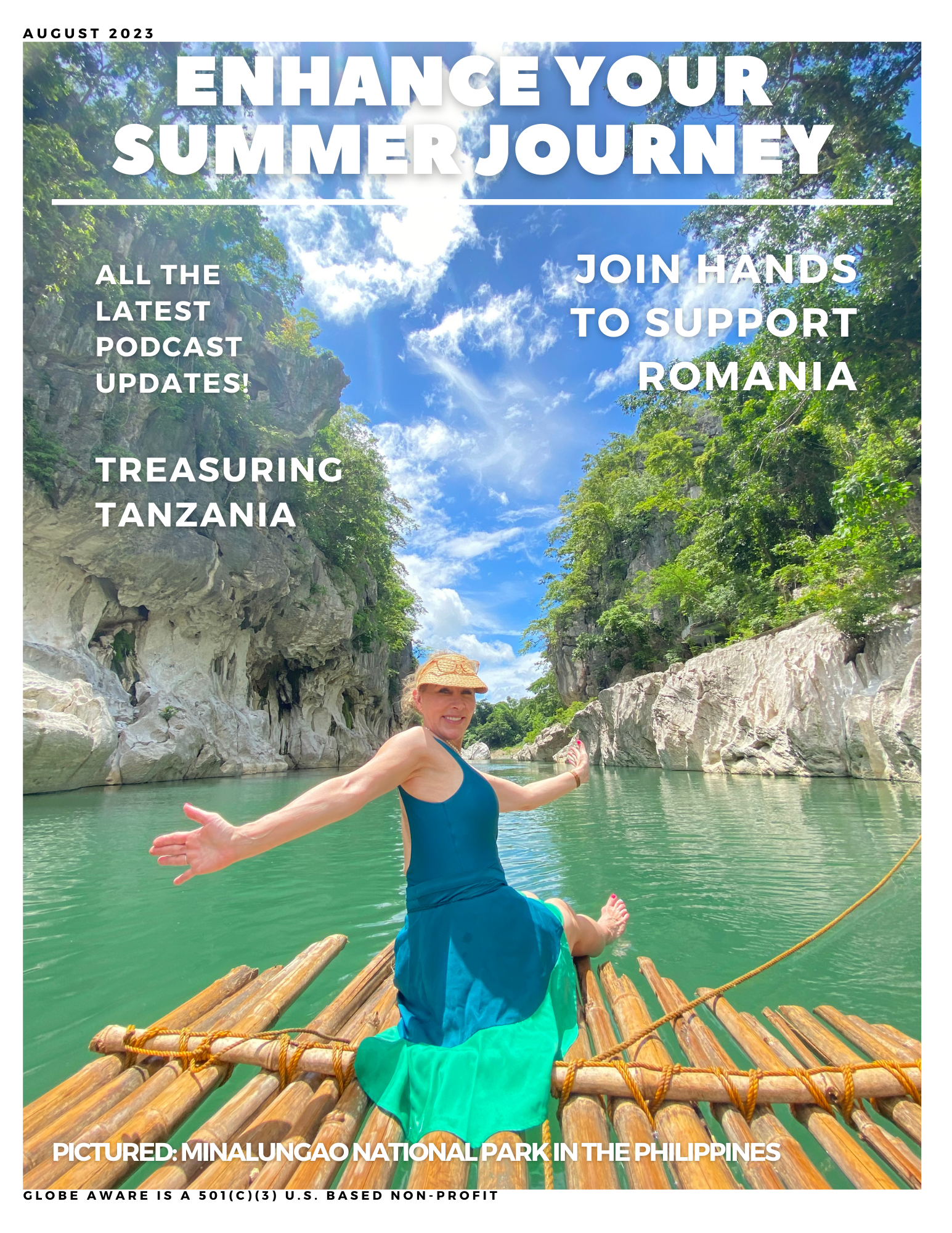 Join Hands to Support Romania
In Romania, adults on the autism spectrum lack sufficient public services tailored to their specific needs, leaving them reliant on the support provided by their families and non-governmental organizations. The absence of essential services and the uncertain future of their child after the parent's demise pose the greatest burden on parents of individuals with autism.
Through the support of Globe Aware, a building underwent rehabilitation in 2017 to bring about a positive transformation. Over the years, our dedicated volunteers have contributed to various projects, including waterproofing, installing new windows and doors, constructing a new fence, and installing new gates.
Currently, our volunteers are actively involved in renovating interior fixtures & facilities and beautification. Globe Aware eagerly anticipates the ongoing participation of our volunteers in this groundbreaking project, which is the first of its kind in Romania.
Join Hands to Support Romania
The main objective of the Residential Center for Adults with Autism is to provide exceptional social services tailored specifically for adults with autism, Down syndrome, and related disorders. The building will primarily function as a residential facility, offering individual homes to accommodate young individuals and adults diagnosed with Autism Spectrum Disorder (ASD).
These living spaces will provide a comfortable environment and ensure the continuation of crucial therapies for the residents. Additionally, the center will offer employment services through workshops, facilitating community-based job opportunities that align with the individual skills and level of independence of our beneficiaries.
By actively participating in volunteer services, you have a precious opportunity to personally engage and positively impact the lives of these exceptional children and adults. Each instance of volunteer work has the potential to create a meaningful and noteworthy change for them.
Learn more about Globe Aware's Romania program

Treasuring Tanzania
Situated at the African continent's edge, overlooking the Indian Ocean, Tanzania boasts an ideal location blessed with weather and climate that fulfill every desire.
The work project is a unique opportunity to revitalize a Day/Childcare Center. Known as a Junior Daycare, this center has been serving the impoverished community of Temeke for approximately 20 years, providing essential support to children in need. Initially, the center could accommodate up to 100 students simultaneously. However, due to deteriorating infrastructure and outdated facilities, that capacity has dwindled to only 20 students over the years.

Treasuring Tanzania Cont.
To restore the Daycare to its former capacity and enhance its facilities, we are launching a renovation project.
By undertaking tasks such as painting, plumbing, remodeling, altering building structures and facilities, clearing debris, and erecting scaffolding, we will work towards creating a nurturing environment that can once again accommodate a hundred children at a time.
Depending on resources and group sizes, volunteers may work on similar Childcare & Daycare Renovation projects nearby, assist with a construction of a church, or/and engage in teaching students.
Learn more about Globe Aware's Tanzania program

Podcasts and Peru Update
𝐄𝐩𝐢𝐬𝐨𝐝𝐞 𝟏𝟎: "𝐏𝐥𝐚𝐧𝐧𝐢𝐧𝐠 𝐘𝐨𝐮𝐫 𝐄𝐱𝐩𝐞𝐫𝐢𝐞𝐧𝐜𝐞 𝐈𝐧 𝐓𝐡𝐞 𝐏𝐡𝐢𝐥𝐢𝐩𝐩𝐢𝐧𝐞𝐬!"
Volunteering in the Philippines is a chance to give back to a beautiful country and its people. Globe Aware Executive Director Kimberly Haley-Coleman introduces the community where volunteers work, a look at the important cultural nuances, and introduces our lovely Coordinator Gege. Topics covered also include accommodations, leisure adventures, packing essentials, and more!
Learn more about Globe Aware's Philippines program
𝐄𝐩𝐢𝐬𝐨𝐝𝐞 𝟏𝟏: "𝐀 𝐆𝐥𝐚𝐧𝐜𝐞 𝐀𝐭 𝐎𝐮𝐫 𝐈𝐧𝐝𝐢𝐚 𝐄𝐱𝐩𝐞𝐫𝐢𝐞𝐧𝐜𝐞
Discover what the Jaipur program, situated in the picturesque desert region of Rajasthan in India, has in store for you. Gain insights into necessary items to pack, recreational options, arrival expectations, and other important information. Uncover details about your lodging arrangements, all aimed at assisting you in getting ready for your volunteer holiday in India!