Chelsea and Casey Baugh
Charity Trip - Kenya 2024


While Kenya boasts beautiful landscapes, it has a complicated past and natural psyche. This coastal region is awash with luxurious beaches, wild animals, national parks and lake fishing. You'll find yourself in the county of Kisumu, right next to Lake Victoria, in the small town of Muhoroni where you'll experience the kindness of the Kenyans.
Kenya is stepping into the future. You can help with this process by volunteering in one of the many projects available in the town of Muhoroni, which lies 30 kilometers to the east of Kisumu city. It is mostly inhabited by the Luo tribe with a population of around 120,000 people almost entirely depending on subsistence farming (though there are 3 sugar factories). The people of Muhoroni are always warm and welcoming and the smiles on their faces tell it all. Muhoroni has a warm weather of about 25 Celsius all year round.
As a volunteer, you will have the excitement to gain an even deeper understanding and appreciation of a foreign land and culture through humanitarian service, language and intercultural training, and exploration.
Help build a home for a family in need
This program is the most popular in our community-based programs. Many families live in huts made of mud (soil) walls and have grass thatched roofs. These weak structures can wear out easily with time, get blown away by winds and leak during the rainy season. Grass thatched huts are also generally single roomed and shared with children as well as a cooking area. Even the privileged families with houses have rusted corrugated iron sheets which often leak.
Many families suffer from diseases such as pneumonia, coughs due to cold nights. We work with such families to upgrade them from a grass thatched shelter to iron roofed homes with 3 large rooms comfortable enough to provide a family with a simple privacy. Those with already worn out and eroded iron roofs are also upgraded to the modern type which does not rust nor corrode, even in rainy seasons.
School Refurbishing
Many schools in our community are in deplorable conditions and they have long been neglected. Children must learn in classrooms with crumbling walls, floors with cracks and stone seats due to lack of desks. Be part of this community and help refurbish such schools and help keep the children safe while in school to enhance their learning atmosphere and chance for a better future.
THE PROGRAM
Program Start: Sunday June 2, 2024
Cost: 100% deductible against your income: Budget option: $1,287.00
Luxury Upgrade option (+$410.00): $1,697.00
Duration: 4 nights/5 days, includes meals, accommodation, transport, medical & liability insurance, bilingual coordinators, project materials, project tools, project work men & supervisors, bottled water, invitations for visa
Meals: Kenyan food is typically continental and comprised of chicken, eggs, pork, beef, vegetables, lentils, beans and served with chapati, bread, rice and Ugali. Breakfast and dinner will be served at your accommodations and lunch will be served at the project site.
See Itinerary below
Sunday June 2, 2024
Arrival
Lake Victoria visit, Dunga beach front – 2 hour boat ride to see hippos swimming
Visit to the Equator Line
Time depending, visit to Impala Sanctuary
Hotel check in
Group orientation, discussion of Luo Tribe
Dinner
Optional (& we can likely arrange for later in week if desired, no cost of course): depending on arrival time, volunteers may choose to participate in optional local church service; also if there is a minister/pastor/priest among the volunteers, he/she is most welcome to minister/preach the word. At the end of the service, volunteers introduce themselves to the congregation.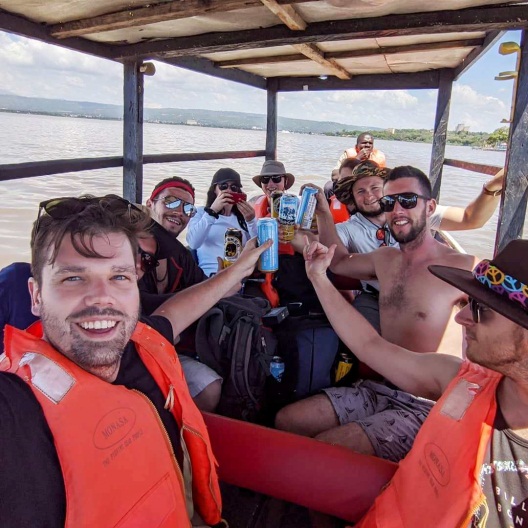 Monday June 3, 2024
Breakfast at hotel
Transfer to rural community work site (Luxury participants approx. 35 min drive; budget approx. 20 min)
Group divided into 2 to 4 work groups (depending on total) to begin construction of 2-4 homes. Diagrams and photos give you an idea of how this work goes and looks
10am daily tea/coffee break with locals
Lunch in community provided by local moms
Work continues, ends 4:30pmish
Local kids play local games (& soccer) with volunteers
Dinner with local community
Transfer back to hotel
Everyone can play in pool, relax before bed
Tuesday June 4, 2024
Breakfast at hotel
Transfer to rural community work site (Luxury participants approx. 35 min drive; budget approx. 20 min)
Group divided into 2 to 4 work groups (depending on total) to begin construction of 2-4 homes. Diagrams and photos give you an idea of how this work goes and looks
10am daily tea/coffee break with locals
Break to tour sites Globe Aware volunteers have done in community, such as the church from 2021
Lunch in community provided by local moms
3pm breaktime with snacks
Work continues, ends 4:30pmish
Singing and dance with local community
Dinner with local community
Transfer back to hotel
Wednesday June 5, 2024
Breakfast at hotel
(If arrival too late on Sunday, we recommend the boat tour/hippos/lake Victoria on this day) otherwise
Transfer to rural community work site (Luxury participants approx. 35 min drive; budget approx. 20 min)
Group divided into 2 to 4 work groups (depending on total) to begin construction of 2-4 homes. Diagrams and photos give you an idea of how this work goes and looks
10am daily tea/coffee break with locals
Lunch in community provided by local moms
3pm break with snacks
Work continues, ends 4:30pmish
Crafts fair, presentation of any donations
Community goodbye celebration braii/dinner/music/dancing
Transfer back to hotel
Thursday June 6, 2024
Breakfast
By lunch, transfer to various safari hotels
For those participating in the group airfare, you will leave Sunday for the Nairobi airport
Safari option 3 days/2 night Masai Mara Safari (adds $640 per person through Globe Aware)
Independent next travel/safari
Optional extra projects: borehole drilling, improvements to local school with crumbling walls
Further breakdown
8:00 am: After breakfast head to the site from where volunteers will be briefed on the tasks they need to do. Volunteers to clear site of all grass, shrubs; and the like and cart away or burn arisings and dig out the thick top vegetable soil and spread on site
10:00 am: Tea/coffee break and a little rest
10:45 am: Dig normal soil 2 feet deep perimeter foundation trenches starting from the ground level. Lunch break at 12.30pm.After lunch volunteers will Ditto; but to Pits of Column Bases.Tea/coffee break at 3pm with dinner between 5.00pm-6.00pm after which volunteers are dropped off at their hotel.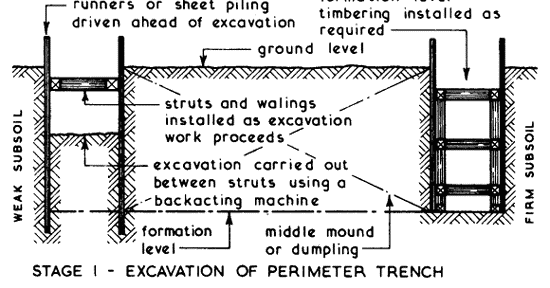 8:00 am: Depart the hotel after breakfast and head to site. Volunteers will mix concrete blinding (Insitu) 50mm thick insitu plain concrete grade 15/20mm; mix 1:3:6 in blinding poured on the foundation trenches and column bases.
10.00 am:Tea/coffee break
10:45 am :Volunteers are guided on how to use High tensile deformed bars for reinforcement (assorted bars to Strip Footing).
12:30 pm: Lunch break and thereafter proceed back to work with 3pm tea/coffee and then Sawn Formwork work to Vertical sides of strip foundation footing, Ditto; but to column bases, Ditto; but to columns, Horizontal sides/edges of ground floor bed and mix concrete insitu reinforced concrete grade 20/20mm; mix 1:2:4 to be poured on the Strip Foundation, column bases and Columns.
Brochure: CLICK HERE
Most fly to Kisumu airport via Nairobi, but we have also picked people up in Nairobi and driven to project site by bus, though its 6 hours, so definitely preference is fly! We primarily have been building houses and renovating schools here, visiting villages. Photos of accommodations in brochure are of the budget option. June weather: dry season (better for safari), beginning of busy season. You will see below that temps don't vary THAT much, and June is near ideal – we are closest to Masai Mara.

Buses carry 25 passengers.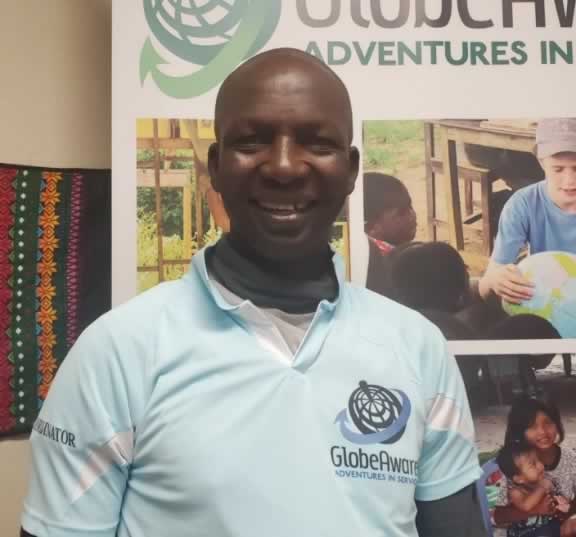 Our Host and Coordinator: Pius has lived in the area around Kisumu his entire life and is well connected with the community. He has worked tirelessly on various humanitarian projects, raising awareness, funding, and executing the final projects making a real difference. He is passionate about helping others and sharing his culture and language with volunteers. He has also worked extensively in the tourism sector, so please be sure to ask him any questions you may have! Pius is the lead pastor of the local church, and this has made me the focal point of the ministry and the communities that we serve. We know you will love him and are so grateful to have him as a part of the Globe Aware family. Please wait until in country to communicate with your coordinator. They are likely working with current volunteers prior to your arrival.
ADD ON OPTIONS: 3 days/2 night Masai Mara Safari adds $640 per person – see safari itinerary below
Accommodation can be arranged in 2 different hotel categories, Budget/midrange and luxury. For groups, homestays and lowest range aren't very practical. The luxury hotels have options between standard, presidential, etc. Just a matter of how complex options wanting to present. Luxury adds roughly $120 per night



ACCOMMODATIONS
OPTION ONE - BUDGET/MID-RANGE OPTIONS
---
---

OPTION TWO - LUXURY

SAFARI TO MAASAI MARA GAME RESERVE - ITINERARY
There is NO minimum age requirement to participate in that safari
Day 1
After early breakfast, at around 6.30 am depart Ahero to the famous Maasai Mara and arrive at the Fig Tree Camp in time for lunch around 12pm. Spend your leisure time enjoying more wildlife adventures game drives. Set inside Masai Mara National Reserve, the game camp blends perfectly with its surrounding landscapes. The accent here is on the Maasai people and the fabulous wealth of wildlife, birdlife, and natural flora to be found in the fabled Masai Mara Game Reserve. Enjoy the game drives! Head back to the camp at around 6 pm for dinner and rest.
Day 2:
Spend the day in Masai Mara, Kenya's most popular game reserve where you will have the best opportunity of spotting the Big Five – lion, leopard, buffalo, rhino and elephant, Game drives are flexible, with the option of going out with picnic lunch boxes to spend entire day in the park, or you can choose to have early morning and late afternoon game drives. You will also have the option of visiting a local Masai village (at a cost of US$25 per person charged separately and optional).All animals found in Kenya among the "big five" are found here. The Great Wildebeest Migration is one of the "Seven New Wonders of the World". Nowhere in the world is there a movement of animals as immense as the wildebeest migration, over two million animals migrate from the Serengeti National Park in Tanzania to the greener pastures of the Masai Mara National Reserve in Kenya from July through to October. The migration has to cross the Mara River in the Masai Mara where crocodiles will prey on them. This is one of the highlights as the animals try and has one of the largest densities of lions in the world.
Day 3 - Maasai Mara- Nairobi
Being the last morning in Masai Mara, we start with early morning game drives from 6 am and thereafter have breakfast at the camp at around 8:30 am and then embark on the return journey to Nairobi with lunch en-route arriving around 1600 hours' time with a drop off to the airport for flights back home.
End of Kenyan stay!