Machu Picchu, located in Cusco, will officially reopen its doors to international travelers, under a series of health rules and protocols. Our Globe Aware Peru program offers a separate tour to the famous Inca grounds, but requires booking ahead of time.
---
Peru: Machu Picchu reopens its doors to national and foreign tourists
The emblematic Inca citadel of Machu Picchu, located in the Andean region of Cusco, will officially reopen its doors to national and foreign tourists today, under a series of health rules and protocols —after being closed for almost eight months due to the COVID-19 pandemic.
The expectations caused by the reopening of this tourist jewel was so colossal that it caused entrance tickets —valid for local and national tourists thru November 15— to sell out fast.
The emotion —without any doubt— is immense, because tourism in Machu Picchu will officially resume, after a first attempt in July, which was discarded since coronavirus infections continued to increase in Cusco —the region hosting the citadel.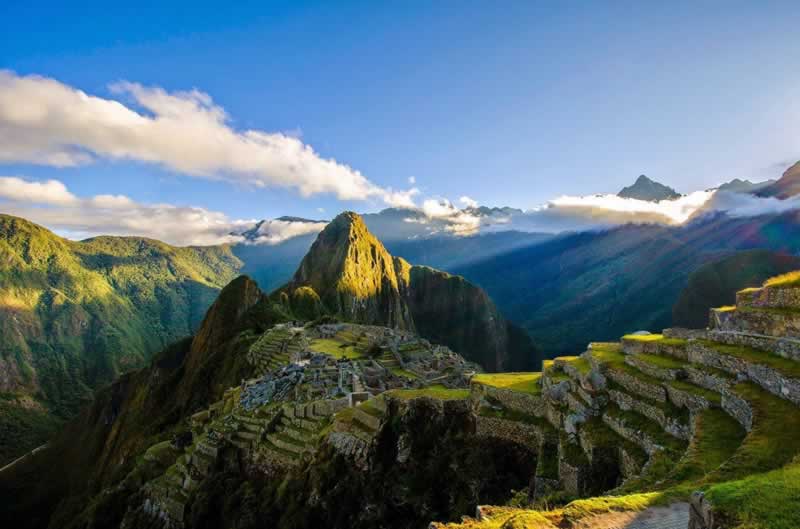 Since Machu Picchu opened its doors for tourism purposes in 1948, it had only closed for two months in 2010, when a flood destroyed the railway from Cusco.
The numbers registered in Machu Picchu —declared a World Heritage Site by UNESCO on December 9, 1983— were impressive.
Before the pandemic began in Peru last March, between 2,000 and 3,000 people used to enter the citadel per day and in high season up to 5,000.
That month, on the last day of visits, 2,500 people were registered in the area.
Protocol
According to the protocol established to prevent the spread of COVID-19, daily access to the world wonder will be limited to 675 visitors per day —30% of the total authorized number in a normal season.
Visitors must enter the archaeological park in groups of 8 guests —including a guide— and must comply with social distancing of 1.5 to 2 meters.
Likewise, each sightseer must wear a face mask, avoid crowds, and have his/her temperature measured to verify that he/she do not have a fever, as part of the biosafety protocols at this stage of the new normality.
The official reopening ceremony will kick off today at 6:00 p.m. (local time).