Thailand is implementing a tourist tax, becoming part of a new trend taking hold in destinations around the world.What other countries required Globe Aware volunteers to pay tourism taxes this year?
---
Thailand becomes latest country to impose a 'tourist tax' as trend spreads globally
Melissa Klurman
Feb. 16, 2023
THE POINTS GUY
Thailand is implementing a tourist tax, becoming part of a new trend taking hold in destinations around the world.
The awe-inspiring country truly feels magical. Bustling Bangkok offers gold-covered temples and fascinating cultural sites, while the country's gorgeous islands and beautiful beaches have some of the most luxe resorts in the world. The jungle-filled northern province beckons travelers to spend time walking with elephants and exploring pristine nature.
To protect these natural resources, the Tourism Authority of Thailand says it will focus part of its 2023 visitor marketing campaign on meaningful travel, including responsible tourism and sustainable initiatives.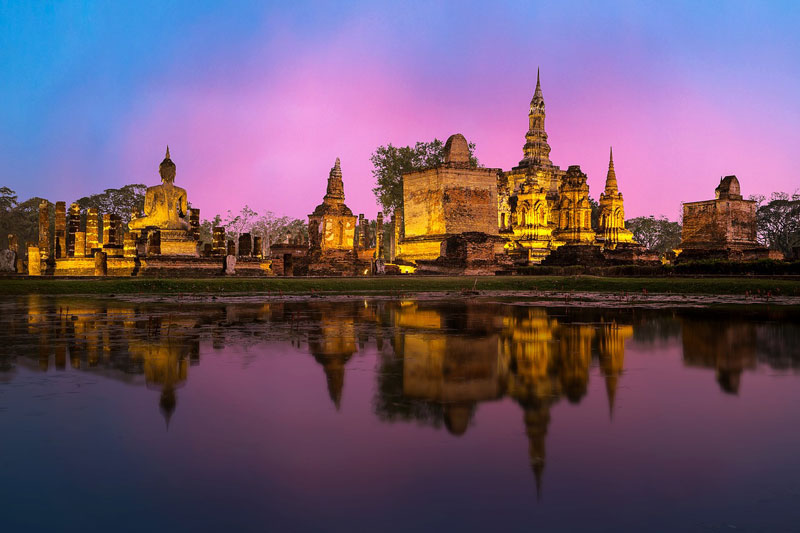 Part of this plan is a new 300 Thai baht (about $9) tourism levy for incoming international tourists arriving by air. If you enter through other borders, including ports, it will cost 150 Thai baht (about $4).
The Thai government approved the new tourist tax this week. It goes into effect this June.
Funds raised from the tourist tax will go toward helping visitors who've been involved in accidents (or are sick with COVID-19) and toward developing tourist destinations, according to Thailand's tourism and sports minister, Phiphat Ratchakitprakarn. He told reporters the new tax could generate more than $115 million.
The one-off fee will be collected from air travelers upon arrival in the country.
In January 2022, the country proposed a similar fee that was never implemented. Again, this past summer, a rumored "sustainability tax" of a similar amount was also announced, but it never came to fruition.
Current Thailand entry requirements
There have been several updates to Thailand's entry requirements, but it's been all good news for Americans who want to visit. As of October 2022, Thailand says that all international tourists are welcome.
Americans visiting Thailand will just need a passport with at least six months of validity. No visa is required, but you may need to show proof of a return airline ticket.
There are no other restrictions on American visitors, as TPG's Clint Henderson found on a recent trip. He'd brought proof of health insurance, but no one asked to see it upon arrival.
After some confusion about vaccination policies earlier this year, the country's deputy prime minister and minister of public health, Anutin Charnvirakul, said that "international travelers arriving in Thailand are not required to show proof of vaccination."
However, to avoid footing the treatment bills of uninsured foreigners who catch COVID-19 while in the country, Thai authorities say tourists will need to have medical insurance if they are traveling from or on to a country that requires a PCR test for entry, such as China or India.
"While Thailand is welcoming all visitors, a visitor's country of origin or next country of destination may require incoming visitors, including their own nationals returning home, to have a negative PCR test," the Tourism Authority of Thailand said in a statement.
Thailand joins a growing list of nations (and states) imposing new taxes or fees on visitors. In fact, Hawaii is moving toward imposing a new fee for use of Hawaii parks, trails and beaches.