Costa Rican Culture – Quick Facts, Travel Hints, & Tips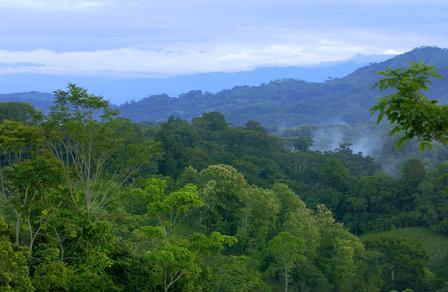 About the People
Costa Rica has a population of around 3.5 million people. In comparison, the Dallas-Fort Worth metropolitan region in which Globe Aware is based has a population of around 5.9 million.
Costa Rica is uniquely homogeneous racially when juxtaposed with its neighbors. By some measures, 98% of the population classify themselves as white or mestizo, with 2% being black or indigenous.
Blacks in the country weren't allowed freedom of movement until 1949. Still, racism is rare and prejudice is very indirect and changing as the country modernizes.
Costa Ricans can be very conservative, with traditional roles for men and women still remaining very ingrained in the minds of many.
Punctuality is not as important as in western cultures; don't take offense if your friend or hosts are not as schedule-oriented as you might be accustomed to.
Costa Rica is one of the world's only countries with no standing army.
Leisure Time
Theatre has played a prominent role in Costa Rican cultural life.
Many prominent houses date back to the 1950's.
For tourists and Costa Ricans, environmental activities like zip lines, hiking, surfing, are a key ingredient to having a good time.
The Food
Costa Rican food is simple, but heavy on oil and spices. Rice and beans are staples.
On the Carribean coast, the Rice n' Beans are famous.

A popular dish is Casado. This is rice and beans with cabbage and tomato salad, fried plantains, and meat. Generally, vegetables aren't a large part of the diet.

Contrary to what one might expect for a country with two coastline, Costa Rica exports most of its seafood.
Visitors rarely have a hard time adjusting to Costa Rican food (ala "Delhi Belly" or similar phenomena)
It was once common to receive boca with each alcoholic beverage at bars or gatherings. This would be a small amount of food – ceviche, bean soup – to enhance the drinking experience. This is not as common in recent times.
Costa Rican wines are more often than not created from fruits other than grapes. These range from blackberries to 'nance'.
Transportation
Rental cars are widely available, and taxis are very efficient and effective throughout Costa Rica.
Costa Rica has the world's highest auto fatality rate! Make sure that you're traveling with a reputable and experience company/driver.
There are local airlines that offer cheap flights to various cities around the country.
The bus system is extensive and affordable, but can be very complicated (not to mention intimidating at times to those who aren't seasoned travelers/Spanish speakers.)
The country has extensive road infrastructure but much of it, especially in rural areas, is under disrepair.
Education
The literacy rate in Costa Rica is 93%. This makes Costa Rica the most literate country in Central America.
Costa Rica has four state-funded Universities and several private schools. The oldest date back to around 1940. The University of Costa Rica enrolls nearly 35,000 students. Full tuition is only $200 per semester.
The literacy rate in China is 91 percent. It's 95 percent for males and 86.5 percent for females.
The communist party plays a prominent role in education.
Languages
Costa Rican Spanish is very distinct and different from Castillina Spanish spoken in Spain.
One phrase you'll absolutely need to know is "Pura Vida"! It means "pure life" and is a common greeting in Costa Rica.
Many in the tourist industry, and many in Limon descended from Jamaican settlers, speak excellent English. Still, you'll want to brush up on your basic Spanish phrases to get the most out of your experience.
Language schools are prevalent in Costa Rica, and could be a fun activity if you've got free time in San Jose or other cities.
Economy
The economy is heavily dependent on tourism, specifically eco-tourism. Extensive national parks and natural splendor have made Costa Rica one of the most visited destinations for tourists from the US and Canada.
You might be surprised to learn that the number one export is microchips! The Intel microprocessor facility near San Jose accounts for around 20% of exports and 4.9% of the country's GDP.
Costa Rica is a socialist economy
Other religious concepts include Taoist exorcism, the supreme god Shang D, and others.
Costa Rica spends much of the money that would be spent on maintaining a standing army to pay for the arts, free education K to Ph.D, and free universal healthcare.
Religion
90% of the country describe themselves as Catholic, but Costa Ricans (ticos) are very tolerant of other religions.
In recent times, the number and power of other religious sects has seen an increase.
As in other countries, older ticos are generally more pious than the young.
Music
Costa Rica has claimed one of the world's most impressive National Orchestras for almost a century.
Costa Ricans often say, "We may not have an army, but we have violins."
Mexican music is very popular, especially with older ticos.
A strong African influence is found in the percussion parts of music on the Caribbean Coast.
For the most part, Costa Rica has not developed musical or artistic styles that are popular outside of Costa Rica. However, from a distinct calypso style to contributions to the landscape school of painting in the 20's, there is much art ad music to appreciate!
Globe Aware has gathered more tips, hints, and facts on Costa Rican culture from numerous sources in print, past volunteers and staff, and on the web. Find out more by registering today and experiencing genuine Costa Rican culture, from the distinct Spanish flavor to the casado, for yourself!