Finding the ideal gift for women who are interested in traveling is tough. Here are some of the best gifts for our Globe Aware volunteers to give to the women travelers in their life, that are useful and enjoyable:
---
Travel gift ideas for women who love to explore
Looking for gift ideas for women who enjoy travelling? Check out these perfect on-the-go presents!
April 01, 2023
India TV
New Delhi
Travelling is a passion for several women. However, finding the ideal gift for women who take interest in travelling is tough. Whether it's a practical item for a long journey or a thoughtful keepsake to remember a special trip, the options are endless. Here are some of the best gifts to give to women travellers that are useful and enjoyable: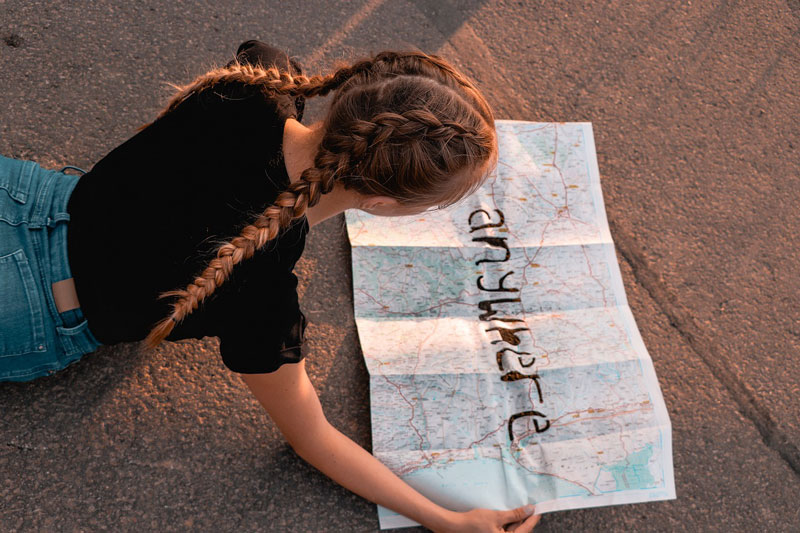 1. Sipper to keep her hydrated
It's important to stay hydrated while travelling, and carrying a water bottle is a must. A stainless steel sipper is a great choice for those trekking through hills or exploring arid deserts, as it allows you to carry pure, drinkable water with ease.
2. Power Bank
In today's world, we rely heavily on our phones, tablets, and other electronic devices. It's important to keep these devices charged, especially while travelling, for capturing memorable moments or staying in touch with loved ones. A power bank is a perfect gift for any traveller, as it ensures that their devices are always charged and ready to use.
3. Travel Pillows
Travel pillows are essential companions for any flight, providing much-needed comfort and support for those looking to catch up on some rest during their travels. Whether on a long flight or a layover, these pillows help travellers recharge and get the most out of their journeys.
4. Polaroid Camera for capturing moments
Polaroid cameras make for cute gifts for anyone who loves the idea of having instant physical copies of their photos. They not only capture the moment but can also be used as a tangible part of travel journals or diaries. If you know someone who gets excited about instant pictures, consider gifting them a polaroid camera.
5. Luggage Scale
Although a luggage scale may not be the most obvious gift idea for a traveller, it is undoubtedly one of the most useful presents you can give them. Giving a luggage scale as a gift can help your loved one save time, money, and stress during their travels.
6. International Travel Adapter
An international travel adapter is a crucial yet easily overlooked item when it comes to travel essentials. Make sure your friend who loves to travel is fully prepared by giving them an international travel adapter, which will prove to be handy and useful when they need to charge their devices while on vacation abroad.
7. A Backpack
A backpack, an essential item for any solo traveller, allows one to carry the belongings in a convenient and hassle-free way. With the ability to store everything from clothes to snacks, a backpack is especially useful for activities like hiking and mountain climbing.
These gifts are sure to be appreciated and useful during one's journey. By gifting these items, you can help your loved ones travel with more comfort, convenience, and peace of mind.